The Resolution Will Be Televised!
HAPPY NEW YEAR! Okay, I'm a bit late (sue me), but I've been busy working on my resolutions.
Resolutions fall into three categories in my experience: resolutions I fully intend to keep but don't, resolutions I know won't last more than a week, and resolutions which I actually manage to stick to. Three guesses which category most of my resolutions usually fall in to?
But this year it'll be different. This year I WILL lose weight and get fit. I WILL stop dressing like an over-grown teenager (jeans and trainers every day) and start wearing lady clothes (heels and skirts, even when I'm just popping to Tesco's).
Yeah, right.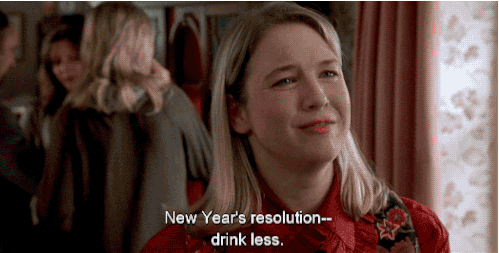 Maybe not. But this year I WILL take my writing career more seriously. Not just in terms of actually writing those projects in my Ideas notebook, or working on my craft, or just making more time to sit down in front of the computer. It's too easy to get hung up on the process of writing, but at some point you have to ask yourself - what are you writing FOR? Is it a hobby? Is it just for you? And if the answer is yes, then that's fine - carry on. But if like me you dream of walking into Waterstones one day and seeing your novel - or novels - on the shelf; or of seeing your name in the end credits of a TV show; or even walking the red carpet at the premiere of your new movie - well, then you need to be setting yourself some goals.
Rather than write stuff, love it, and then wonder what to do with it, this year I'm going to be inspired by this post by the equally inspiring Lucy V Hay at Bang2Write.
I'm going to set myself a number of contests to submit to, with the aim of placing in at least 2 or 3 by a certain date. However, there are literally THOUSANDS of screenplay contests and quite frankly, there are some that are really not worth the entry fee. The big contests - the PAGE Awards, the Academy Nicholls Fellowship - have massive kudos for the winners, but they also have even more MAHOOSIVE entry numbers, so the odds are stacked against me. Smaller contests may have better odds, but are they worth entering? It's a conundrum. To my mind, the best contests are those who'll offer me the chance to show my work to producers and agents. Cash prizes are nice but won't necessarily further my career. Luckily there are some lovely screenwriting people out there who have already done the hard work and figured all this out for me, like Hayley MacKenzie otherwise known as Script Angel. Her list of contests and deadlines is regularly updated.

Contests are a start, but even if I win there's no guarantee I'm going to get my movie made. Maybe I should try pitching directly to someone in the industry? Check out the pitching opportunities run by Roadmap Writers - Joey and his team put you in touch with development executives and producers who are looking for new material. You can send them a written pitch or you can pitch verbally via Skype. Pitching can be terrifying but it's a necessary evil for all writers, whether you're trying to sell a screenplay or a novel. Good job Roadmap offer pitch prep classes, as well as lots of other great educational resources.
 My resolution to give up chocolate may have failed miserably before Big Ben's chimes had even finished welcoming in 2018, but this year I'm sticking with my writing resolutions. This year I'm setting goals and goddammit, I'm going to hit them!
Please reload
I'm busy working on my blog posts. Watch this space!
Please reload