There's been some talk on social media lately – after a rather ill thought-out tweet by a certain publisher – about book bloggers. Book bloggers, if you didn't know, are a plucky band of book lovers who DEVOUR books and then tell everyone about them. Quite why this should offend someone whose business is selling books, God only knows… Yes, they sometimes get free copies of books from publishers and writers in return for reviews, but more often than not they go out and spend their own money – BECAUSE THEY LOVE BOOKS. And if they weren't blogging about them, they'd still be reading them anyway.
I think book bloggers ROCK, so I hired the magnificent Anne Cater of Random Things Through My Letterbox  to put together a blog tour for DEAD IN VENICE. And I couldn't be more pleased with the result!
Ten lovely bloggers (including Anne herself) joined the tour; five of whom I wrote guest blog posts for, with the remaining five reviewing the book. And what awesome reviews they were! Here are some highlights…
Hayley @hayleysbookblog:
I honestly just couldn't put this audio book down! Dead in Venice is so brilliantly written and fully immerses the reader in the novel. I've never been to Venice but Fiona Leitch brought it to life in this book. As I was listening to the audio I could completely envisage the setting as if I was right there with Bella. I could hear all the sounds and smell all the smells.
Full review HERE
Emma @emmamitchellfpr:
With the blurb telling us about the folk lore and an asylum and murders, I was expecting something different, something more mainstream and defined in that particular genre. What we actually get is a combination of gritty crime thriller and hilarious rom-com, with a splash of the heart-wrenching emotions. It works so well, and I loved it. Completely.
Full review HERE
Zoe @zooloo2008:
I can honestly say, I was enjoying this audio book so much I did not sit there trying to figure out who was doing the killings but I went with it, and it added so much more to my enjoyment. Instead of playing detective, I got caught up in Bella and Will and followed the clues. I got to picture the river taxis, the sights, the cafes and take it all in. I want to go to Venice so much more now!
Full review HERE
Alison @DrewComps:
I have been to Venice so I could get a taste of where this was likely to be and the atmosphere but even if you haven't visited the place in real life you are soon immersed in it fully. The writing is fabulous, the narration spot on.
Full review HERE
Iain @shamgar81:
I have not laughed so much from the get-go at a book for a very long time. I loved the two lead characters - Bella, quirky and so believable, and Will cloaked in mystery.
Full review HERE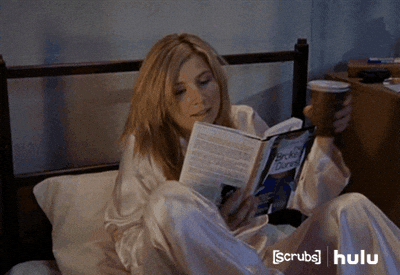 So if you love books,1) nip over to Audible and download DEAD IN VENICE now(!), and 2) follow these lovely bloggers on Twitter for honest reviews of new releases - remember, apart from the odd free book these bloggers are unpaid and doing it purely for the love of reading.
Please reload
I'm busy working on my blog posts. Watch this space!
Please reload